Ask a Question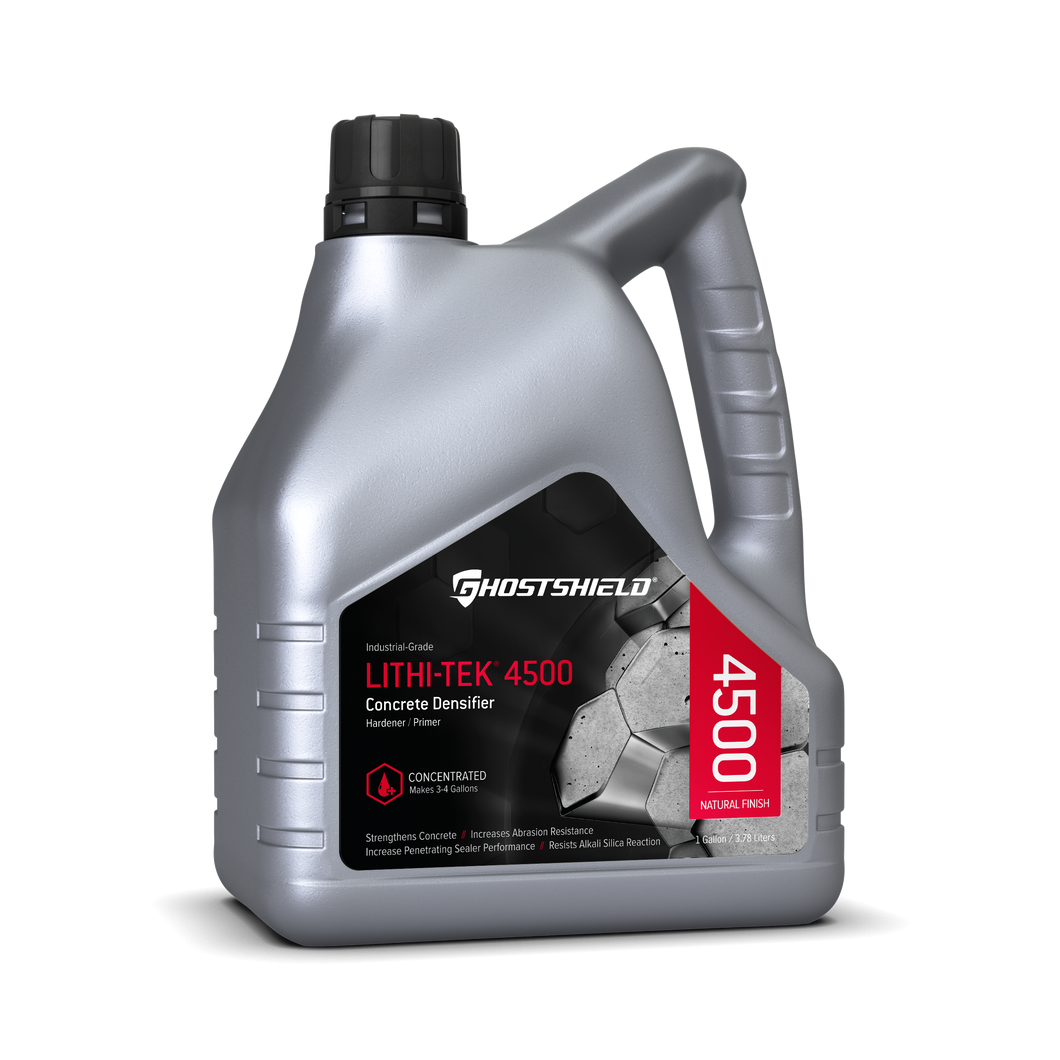 I just grinned off all Old DRYLOK in basement cinder blocks. Looking for a spray to strengthen the blocks, plus add a bit of waterproofing or wicking. Which product do you recommend. Also, my research has shown that, "Armor L3000 Concrete Densifier and Surface Hardener" is a great product for this. Why would your product be better?

I don't have any experience with Armor L3000 but it didn't doesn't appear to be recommended for cinder blocks.  4500 is also not recommended for block walls.  For water proofing,  I would recommend Siloxa-Tek 8510 which excels in your application.

Just had a new garage floor poured. Surface is smooth but not polished, concrete was hand troweled. Looking at sealing it with either 8510 only or the 4500 / 8510 combo. If I do the combo will one coat of 8510 be sufficient. What is the minimum temperature for applying both the 4500 and 8510.

The manufacturer recommends two coats for the 8510.  The 4500 is only densifying the concrete, not adding any sealing properties so you would still be better off using two coats of the 8510.

Surface and air temperatures must be at least 35°F during application. Do not apply when temperatures are expected to fall below 32°F within 8 hours or when rain is expected within 12 hours following application.

I have trial finished floors in my shop. What steps should i take to ensure my best results?

You will need to power wash,  etch or grind the floor prior to application.  Power troweled concrete is too smooth to accept the densifier.

We have a customer with a 1.5 yr old 2700 sq ft brushed concrete drive and pads. In KY we have salts on roadways in winter. Which concentrate would be best and economical say for 5 yr protection?

I would say the 8505 but they are behind in production, so 8510 would be your best bet currently.

I just had new concrete poured, it is very smooth, do I need the 4500 with the 8510, or just the 8510, they also sprayed it with cure and seal, with this work over that okay, thank you.

The cure and seal will need to be removed for the sealer to penetrate.  Without removing that layer, the sealer will not do what you need to to.  

If the concrete is smooth, you will need to etch or grind the concrete to open the pores.  

For the 4500, this is not mandatory, but for best results, we do suggest using the 4500 to densify the concrete 7 days prior to the application of the 8510.

I have a 30+ year old driveway that is shedding surface particles (dust). The concrete is solid and not failing otherwise, and I want to seal it, so it stops shedding the dust particles. Which (if any) Ghost Shield product do you recommend to seal the dust? Thanks for your help!

I would recommend lithi-tek 9500
https://www.concreteandcurbingsource.com/collections/ghost-shield/products/ghostshield-lithi-tek-9500-concrete-sealer-densifier

This will act as a densifier and the siliconates will react with the concrete to reduce the dusting you are seeing.

How much for 1200 SQ foot shop would I need?

1200 feet would need about 1.5 gallons , so you would need to order 2 gallons total.

Is Lithi-Tech 4500 oil or water based?

Litho-tek 4500 is a water based concentrate.

We recently removed an indoor-outdoor carpet from our concrete back porch. The porch is 50-60 years old, and has apparently been covered by carpet since it was poured, as there is no staining. Now it sweats frequently. What product should we use to keep it from sweating and becoming slippery? It is smooth, but not polished.

I would use the 4500 densifier, followed by the 8505 penetrating sealer.